Meet the apprentices
British Gas has a long history of training apprentices. In the past year alone we spent £25m giving our apprentices new, much-needed skills. Many of our 33,000 employees today started their British Gas careers as apprentices.
As one of the UK's largest training providers, every year hundreds of apprentices are trained through our six outstanding OFSTED-rated Energy Academies. These academies are based across the country, set up in locations where communities have experienced skills shortages.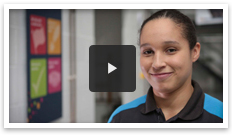 Meet Shaunagh, Ronnie and Amy
Apprentices Shaunagh Brown, Ronnie Barlow and Amy Bays describe what the British Gas apprenticeship scheme has meant to them, their career hopes for the future and advice to young people looking for jobs today.
Meet Bob and John Kerr
Bob has worked for British Gas for 31 years, joining as an apprentice, aged 16. His son John, 17, is now on the same apprenticeship scheme at British Gas.
In this video, they discuss the changes to the British Gas apprenticeship scheme over the years and why they both made the decision to join British Gas.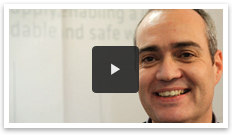 National Apprenticeships Week
Meet the Rt Hon Edward Davey MP, Secretary of State for Energy and Climate Change, as he visits our Thatcham Academy as part of National Apprenticeships Week 2013.
Latest news

Keep in touch with everything that's happening at
British Gas.

Visit our blog

Careers at British Gas
Find out how you could build a rewarding career with us.