Your account
Staying safe online
Your internet security is extremely important. For hints and tips on how to ensure you're protected, please read our advice to see what you can do. For example, it's a good idea to regularly check your internet account, to make sure everything's as it should be. There's a lot you can do to stay safe and ensure your data's protected.
Do you have an online account?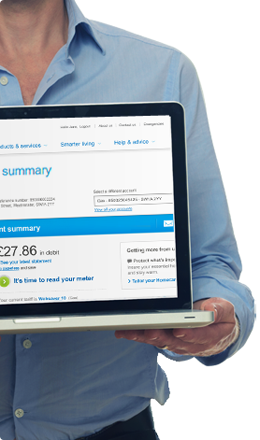 Submit meter readings
Say goodbye to estimated bills.


View, print & pay bills

All your energy bills in one place.

Compare energy usage

See how much energy you're using.


Book an engineer

Book and track your appointments.