Your account
Register now
It's easy to manage your account online. You'll need your customer reference number to get started - you'll find it on your bill.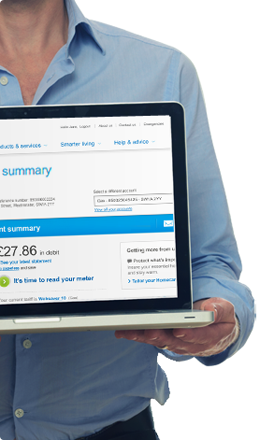 Submit meter readings
Say goodbye to estimated bills.


View, print & pay bills

All your energy bills in one place.

Compare energy usage

See how much energy you're using.


Book an engineer

Book and track your appointments.