Your account
Service update
We're currently carrying out important upgrades to improve the service we provide to our customers. As a result, some of our online services will be unavailable between 10pm Friday 18th April and 4am Monday 21st April.

Register now
It's easy to manage your account online. You'll need your customer reference number to get started - you'll find it on your bill.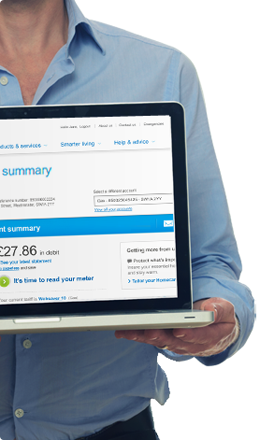 Submit meter readings
Say goodbye to estimated bills.


View, print & pay bills

All your energy bills in one place.

Compare energy usage

See how much energy you're using.


Book an engineer

Book and track your appointments.