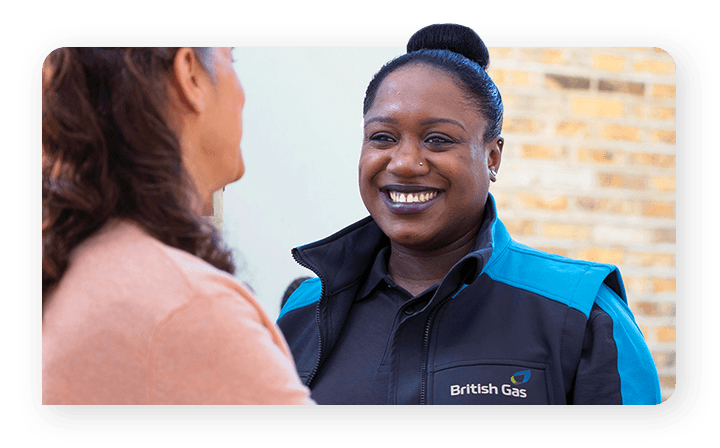 About us
We're bringing Britain the smooth running homes of today and tomorrow
Making a difference
There's more to us than gas and electricity
We're empowering communities to use energy efficiently, supporting households in need and helping to build skills for a bright future.
Our careers
Our people are our best asset and we'd love you to join us
There's nearly 30,000 people at British Gas and we've always got new opportunities coming up.
Useful information
We work to a set of standards to make sure we're always doing the right thing
We've got guidelines for everything from handling complaints to being more energy efficient.
Meet our Chief Executive
Sarwjit Sambhi
Chief Executive, British Gas

Treating customers fairly
We put the customer at the heart of everything we do, and aim to treat everyone fairly. Find out more about the standards we aim for below.

Our fuel mix
These are the fuels we use to generate electricity
All suppliers have to give information about the mix of fuels they use, as well as the environmental impact this has.
This is known as the fuel mix and we publish it every year. The table below shows our fuel mix from 1st April 2017 to 31st March 2018.
High-level radioactive waste
Investor relations
We're part of Centrica PLC
We share the same values, principles and vision for the future that shape how we work every day. So their investor relations site is the best place to go for all the in depth, up-to-date information you'll need.

How we earn commission
British Gas Services Limited earns commission for selling insurance products