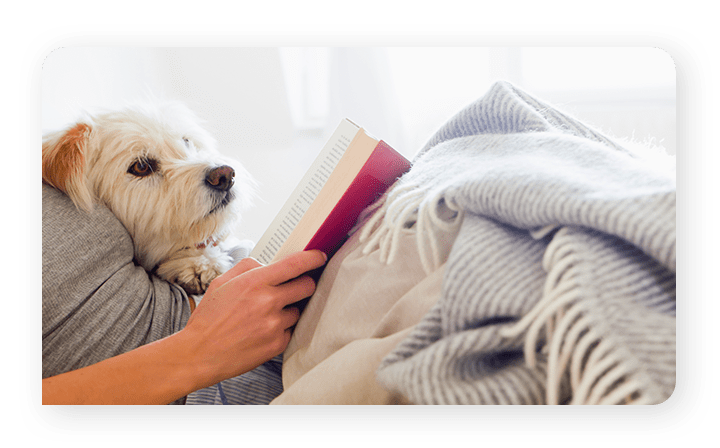 Get the best out of your heating and electrics with these handy home improvements
Book an appointment
Our team of over 6000 expert engineers, electricians and plumbers across the UK are on hand to solve your home improvement challenges
Our products and services
We've got home improvement solutions to help with your heating, hot water and electrics
Central heating
products and services
Most of us don't think about our central heating until it stops working. However, we have lots of ways to help boost the heating in your home without splashing out on a new boiler. If you're having any of these problems, we can help:
Heating and hot water take a long time to heat up

Radiators not as warm as they used to be

Heating system making odd noises

Pipes freezing over in the winter
Powerflush
Fix cold radiators, heat your home quicker and reduce noise from your heating system with a one-off deep clean - comes with a lifetime guarantee[2]
Radiators
Don't forget about your radiators - they're just as important as your boiler in keeping your home warm.
System filters
Prevent sludge and debris from clogging up your heating system and help your boiler work better, with less noise.
Pipe protection
Protect your pipes from freezing and keep your boiler working.
Carbon monoxide (CO) alarm
Protect your family with a CO alarm in your home.
Radiator Valves (TRVs)
Control the temperature in each room and save money by only using the energy you need.
Thermostats
Make sure your home heats up to the temperature that suits you, so you're never too hot or too cold.
Water efficiency
Indulge in life's simple pleasures with new ways to make your bath water softer and your showers more luxurious. Our range of water products can help to lower your bills, and even protect your home from any water-related damage.
Take action against leaks with our easy-to-access mains
water switch
Reduce limescale across your home and help your
appliances last longer
CombiSave
Save time, money and water with a CombiSave valve – it holds back your water until it gets nice and hot.
Water softeners
Soften your water and stop limescale damaging your taps, showers and appliances with a Sumo water softener.
Limescale control
Protect your boiler and central heating system from damaging limescale build up that could cost you in the long run.
Mains water switch
Put your mind at rest with an easy to reach Surestop button that'll turn off your water in seconds should you need to.
Electrical improvements
We can help you keep your home safe and secure with our electrical products and make it easier for you to charge and use your devices.
Fix faulty wiring and prevent electric shocks

Install and replace sockets

Upgrade your home electrics to meet safety standards
and regulations
Protective bonding
Cut the risk of electric shocks and electrical fires in your home with protective bonding.
Fuse box (consumer unit) replacement
Update your fuse box (customer unit) so your electrics keep working safely and meet the latest regulations.
USB wall sockets
Get access to USB charging points straight from your walls - no plug required.
Monday to Saturday: 8am - 6pm, Sunday: Closed. We may record calls to help improve our service to you. Calls to 0330/0333 numbers will cost you no more than 01 or 02 numbers from landlines and mobiles. If you get 'inclusive minutes' with your package, calls to 0330/0333 numbers will be part of these.

A lifetime guarantee is offered to all customers who have purchased a Powerflush, provided they have an existing and ongoing HomeCare contract that covers your central heating system.