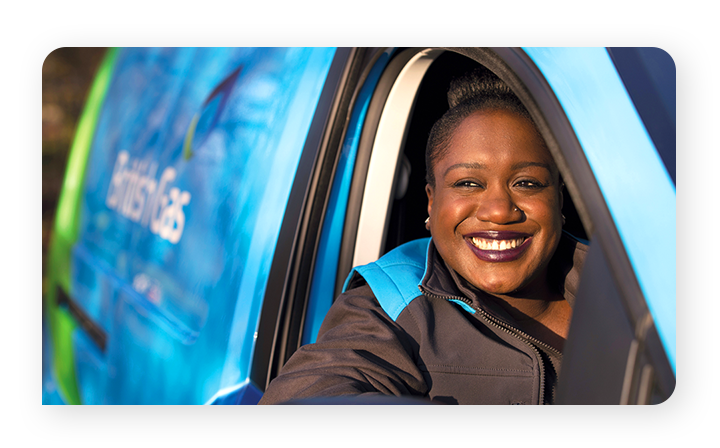 We'll get your property up and running with meters, electricity, gas and more
Different properties, different options
Reasons to choose British Gas.
We fit your new properties with smart meters, giving your future homeowners more accurate bills.
You can rely on us to deliver the gas and electricity infrastructure you need for your new development.
Choose from our family of smart products to give your new properties a modern finish.
Knowledgeable and friendly service by our expert British Gas engineers.
Call us today and get connected.
0333 202 9580[1]
How we can help
You can rely on us to deliver your gas and energy infrastructure and fit smart meters into your new development, be it large or small.
Infrastructure and Meter Installation
If you need infrastructure as well as meters, we'd be happy to help you.
Just give us a call on 0333 202 9580[1] and we'll get everything set up for you.
No time to talk? Just complete the forms below and send them back to the address listed at the bottom of the forms.
Gas and Electric Dual Lay Application Form.pdf
[PDF - 1MB]
Gas Supply Application Form.pdf
[PDF - 327kB]
Meter Installation Only
If you've already arranged your infrastructure and just need a meter, please call us on  0333 202 9580[1] and make sure you have the following information to hand:
Your address and postcode

Your Gas Meter Point Reference Number (MPRN)

Your Elecrity  Meter Point Administration Number (MPAN) from your local network
Changing ownership on your account
Once you're ready to hand your properties over to the new homeowners, we have a dedicated team to help you complete the change of ownership on your accounts. 
Just complete the form below and email it to mhdevelopers@britishgas.co.uk  and we'll take care of the rest. 
MH Handover Form.xls
[PDF - 327kB]
Upgrade your existing properties with
A new gas meter
Already have a gas supply installed? Call us if you need us to fit your meter.
A new gas supply
If you need a new supply, we'll arrange it for you - just give us a call.
New central heating
We'll give you a free, no obligation quote for new central heating and a new boiler.
If you need any of the above, please give us a call on 0333 202 9580 [1] and we'll be happy to help. 
Smart meters in new properties
We've already installed smart meters in over 6 million homes and businesses, and now we're helping developers get them into new developments, too.[2]
See what you're spending and stay in control with a smart energy monitor and online account management.
No more estimated bills as your smart meters will send readings straight to us.
Fit your properties with the latest smart meter technology so you're in line with the UK's target to offer them to all UK households by 2020
Call us to find out if your development is eligible
0333 202 9580[1]
Hive Active HeatingTM
Control your heating and hot water from your smartphone, tablet or laptop
Modernise your new development with Hive. Whether you're at work, on the train or down the pub, Hive Active Heating lets you control the temperature of your home with just a few taps on the Hive app. 
Hive Active Heating works with your existing heating system and there's no need to change your energy supplier.
Other ways we can help
Gas & electricity
Our different gas and electricity tariffs work with you to suit your needs.
Priority Service Register
We can provide additional services to customers who may need extra support. 
Landlord Services
Landlords. Avoid surprise costs, legal problems and protect your property with our services.
[1] We may record calls to help improve our service to you. Calls to 0800 numbers are free from mobiles and landlines. Calls to 00330/00333 numbers will cost you no more than 01 or 02 numbers from landlines and mobiles. If you get 'inclusive minutes' with your package, calls to 0330/0333 numbers will be part of these.
[2] We pay £5000 over 3 years to be associated with the Self build portal.