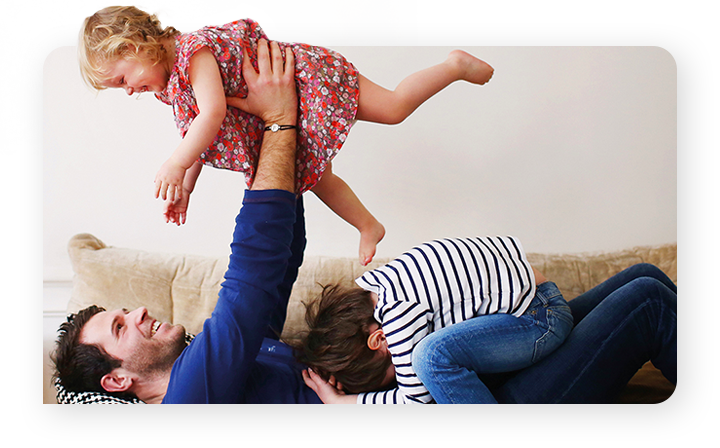 Gas & electricity tariffs
Find energy tariffs that work for you and your home
Choose your energy tariff
Complete Protection Jun 2022
(Fixed)
Fixed energy prices until 30 June 2022

Includes Central Heating Breakdown Cover, Plumbing & Drains Cover and Home Electrical Cover (Home Services Cover) for 12 months and at no extra cost

Your Home Services Cover will automatically renew after 12 months and you can choose to cancel at this time (it will renew at an average of £11.50 per month)

The Home Services Cover won't be included with this tariff if you've already got a Home Services Agreement with us

Exit fees of £30 per fuel

For information about our tariffs with environmental benefits click here
HomeEnergy Fix Mar 2022
(Fixed)
Fixed energy prices until 31 March 2022

100% of your electricity use on this tariff matched with renewable electricity by buying Guarantees of Origin certificates (GoOs) or Renewable Energy Guarantee of Origins certificates (REGOs) or both

Exit fees of £30 per fuel

For information about our tariffs with environmental benefits click here
Green Future Mar 2022v2
(Fixed)
The greenest home-energy tariffs you can get with us, with prices fixed until 31 March 2022

We'll match 6% of the gas you use and 100% of the electricity you use on this tariff with renewable sources

We'll offset your gas carbon footprint from 94% of the gas you use on this tariff

We'll also support the growth of up to 5 trees in the UK per fuel for each year you are on this tariff

Exit fees of £30 per fuel

For information about our tariffs with environmental benefits click here
Standard Variable
(Variable)
No exit fees

No end date

Prices can go up and down. We'll give customers 30 days' notice before prices increase

Currently, Ofgem price cap applies to this tariff
Safeguard PAYG
(Variable)
Available to Pay As You Go customers

No exit fees
And don't forget...
We'll let you know if we've got a cheaper tariff for you. Check your bills and annual statements so you don't miss out on a better deal.
Send meter readings, pay bills and book annual service visits on the go from our easy-to-use app
How to switch
Switch today, and we'll make sure you're with us in 3 weeks. Here's how...

Step 1
Get a quote, choose your tariff and tell us you want to switch.
Step 2
We'll talk to your current supplier.
Step 3
We'll let you know when the switch has happened.
Step 4
Send us your first meter readings.
Exclusive offers for our energy customers
Once you're with us, you'll get special discounts on some of our other products and services.
Protect your home, garden and all of the other stuff you love. Take a look at our home insurance offers.
Renting out a property? Take a look at our landlord insurance offers.
Other ways we can help
Planning a new development? We can help with gas and electricity infrastructure, energy meters and more.
Protect your family and get a carbon monoxide alarm fitted in your home.
Priority Service Register
Need some help? We offer free, extra services to customers who need them.
Read our code of practice to see how we're committed to giving our customers accurate bills.
Get smart meters to keep an eye on how much you're spending and help lower your energy bills .
Frequently asked questions
What is a kilowatt hour (kWh)?
A kWh stands for kilowatt hour – the unit used to measure energy use. 1 kWh will power a 40 watt light bulb for 25 hours.
What is a Personal Projection?
Your Personal Projection is an estimate of what you're likely to pay over the next 12 months. We work it out using the unit rate for where you live, daily standing charge, any applicable discounts and how much energy we think you'll use in the next 12 months. It includes VAT.
What happens if I change the way I pay?
If you move from Direct Debit to pay by Cash or Cheque, your unit rate will increase. You can see the difference between Direct Debit and Cash or Cheque rates by updating your personalised quote. We'll always give you seven days' notice before we change the way you pay, though. These prices are all correct as of 1st August 2017.
Do I need to tell my current supplier I'm switching?
No - once you've given us your details and confirmed that you want to switch, we'll handle everything for you.
How can I find out about the Energy Switch Guarantee?
Switching energy should be easy and hassle free. That's why we've signed up to the Energy Switch Guarantee. Find out more at www.EnergySwitchGuarantee.com