Home insulation
All about home insulation

The benefits of insulation

You could save up to £150 on loft insulation and up to £145 on cavity wall per year.[1]

FREE insulation survey of your home if you are eligible.[2]

Quick, easy and hassle free to install.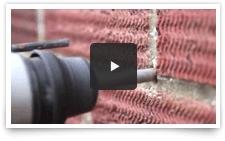 You may also be interested in

[1] British Gas installs in mainland Great Britain only. Not all homes are suitable for insulation. Offer only applies to loft and cavity wall measures recommended by an appointed surveyor. Offer includes up to £1,000 of specialist equipment at the discretion of the appointed surveyor. Tenants must seek landlord permission. Offer only applicable to residential properties and excludes all other properties including commercial or part commercial premises. The Offer is subject to availability and subject to change or withdrawal at any time. To be eligible, a member of the household must be on eligible benefits or live within certain geographic areas, see www.britishgas.co.uk/insulation-terms for details.

[2] Savings figure source www.energysavingtrust.org.uk/Energy-saving-assumptions. Actual savings depend on individual circumstances.