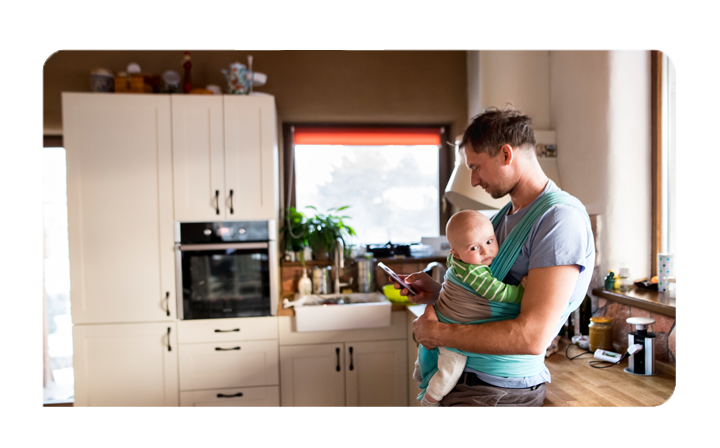 Comparing energy suppliers
How to compare energy suppliers before switching
If you're thinking of switching energy suppliers, there's a lot to consider. It's not as simple as finding the cheapest deal, it's also about finding the one that works best for your home and suits your lifestyle. To help you find the best supplier and deal for you, we've pulled together this step-by-step guide.
Your current plan
Are you paying for gas and electricity separately? Or do you have a dual fuel tariff (which means you buy both gas and electricity from the same supplier)? Dual fuel contracts are often cheaper, as suppliers tend to offer a discount if you choose them to provide both your gas and electricity. They're well worth looking into when making energy price and plan comparisons.
If you're only interested in a single type of energy supply, make sure you compare gas and electricity rates with a variety of suppliers to get the best deals.
Energy usage
Your choice of tariff might be affected by how much energy you use, so it's worth understanding how much gas and electricity you get through each month. Take a look at your last few energy bills to help you work out which tariff is right for you.
Tariff type
Are you on a fixed or variable tariff? A fixed tariff guarantees that your rates will stay the same for the length of your contract – even if energy prices go up or down – giving you peace of mind.
You'll find that many suppliers now offer fixed price tariffs, which are cheaper than their standard variable tariffs.
A variable tariff is usually a supplier's default rate. It will have variable prices that fluctuate with the market. If you've just moved home, you'll probably be on this default rate. Find out who your energy supplier is and ask them if they have other tariffs that might give you a better deal.
There are also a number of green tariffs available that support renewable energy sources by offsetting the carbon that gets made while producing energy, or helping to fund more natural energy developments, like wind, solar, tidal or biomass.
With so many tariffs on the market, make sure you're comparing tariffs that are like for like, or at least take their differences into account as you compare.
Payment method
Do you pay by Direct Debit? If not, it could be an easy way to start saving on your energy bills. Direct Debits let energy companies take payments directly from your bank account on a regular basis, so it's easier for them to manage. This means they normally offer better rates to customers who agree to pay by Direct Debit.
If you would like to pay for gas or electricity upfront, rather than in monthly or quarterly instalments, a pay as you go meter could be an option worth considering. This leaflet has all the information you need to know to help you decide.
Online vs offline accounts
Are you happy to manage your energy account online? This normally involves going online to send your meter readings, view and pay bills and contact customer service.
If so, you could save money. An online account helps the supplier cut down on their resources – meaning less post, fewer customer service calls and less time taken up by coming to read your meter.
Online account tariffs are often cheaper. But you may only be able to sign up to them if you find the tariff online (via the supplier's website or a price comparison site).
Loyalty schemes
Like getting a little something extra? Don't we all. Some utility providers reward their customers through loyalty schemes, so be sure to look out for suppliers who offer these treats. Rewards and gifts could include other utilities, exclusive tickets to music or sporting events, or interest paid on your account.
Exit fees
Finally, some energy suppliers will charge exit fees (sometimes called cancellation fees) if you want to leave a 'fixed-term tariff' contract early.
Make sure any savings you make with a new contract more than cover the cost of any exit fees you might have to pay. Some suppliers will cover the cost of these exit fees, so be sure to check with your new provider before you make a decision.
Ready to make the switch?